OTTO stool
The OTTO stool is the smallest member of the VIA family, but has proven to be our most versatile product. Stool, bedside table, footstool or children's stool, dear child has many names. However, OTTO is one of a kind and can easily become an indispensable part of a busy everyday life with children, guests and things that need to be reached high up.
The OTTO stool can be ordered in four different heights depending on your needs. If you start with a 19 cm stool for children, as the child grows, additional leg sets can be ordered separately to meet the newly emerging needs.
The stool is made of solid oak with a beautifully finished edge. The handle in the centre is a nice carpentry detail that fits well in the hand when OTTO is moved.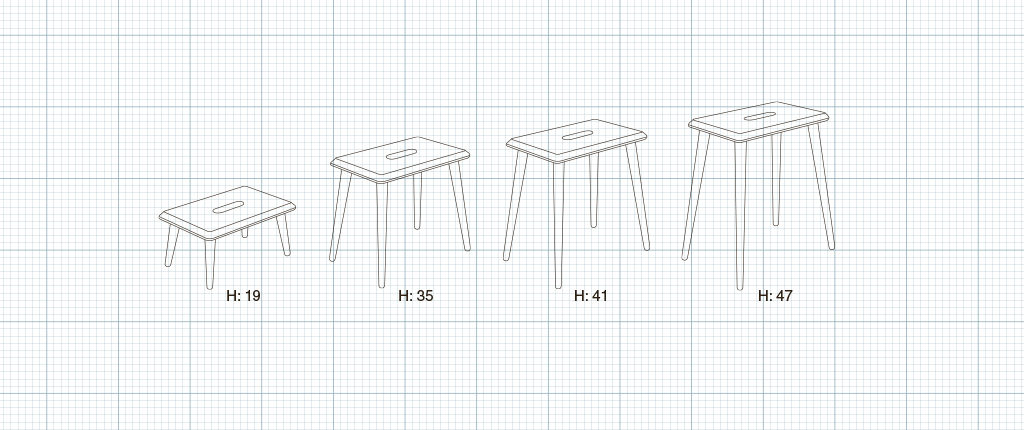 Materials
Solid oak, possibly combined with laminate or linoleum.
Dimensions (W x D x H)
25 x 39 x 19 / 35 / 41 / 47 cm.
Production
Manufactured in Denmark
Production time
4-6 weeks + delivery