VIA COLOUR COFFEE TABLE - OVAL 90x70
A large coffee table in plywood with linoleum or laminate top, which is incredibly well suited as a stand-alone coffee table or as a perfect companion to a complementary VIA coffee table.
The shape is what in mathematical language is called an egg-oval and, as is usually the case with natural design, it automatically appeals to our aesthetic senses.
It works well on its own, but is at its best with a smaller VIA table as a companion throughout the journey with its owners.
With its simple Nordic design language and many possibilities, VIA OVAL can fit into most interiors, either as a perfect complement or as a necessary contrast.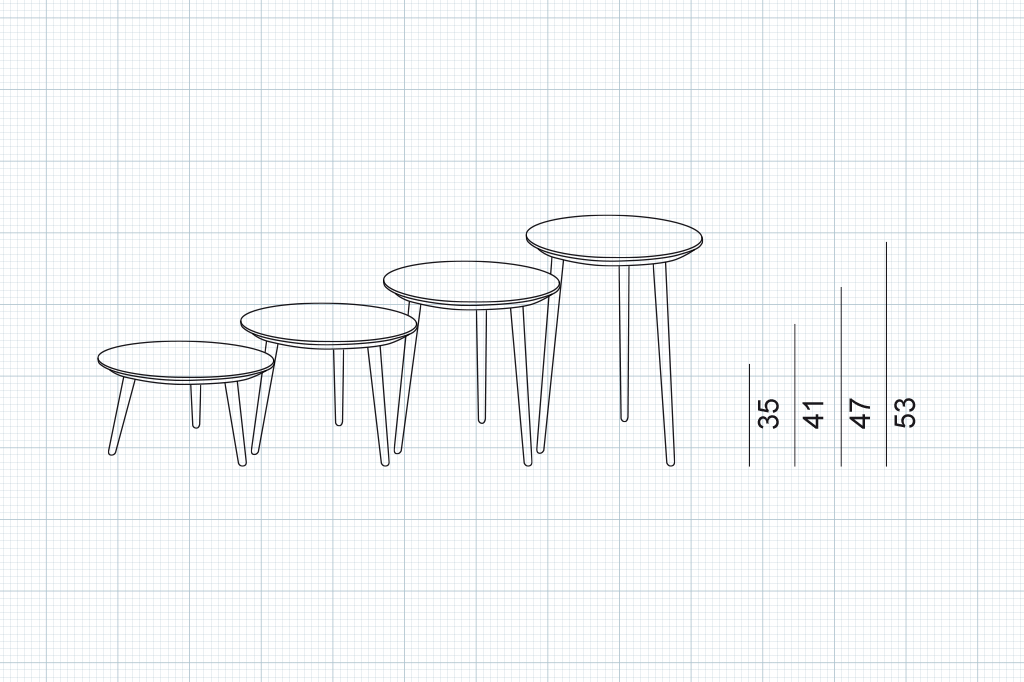 Materials
Plywood in combination with linoleum or laminate.

Dimensions (W x D x H)
90 x 70 x 35 / 41 / 47 / 53 cm.
Production
Manufactured in Denmark
Production time
4-6 weeks + delivery