Hyperbel coffee table D100
Natural geometric design and refined joinery meet in this unique coffee table, designed by Christian Winther Johannsen as a gift for his wife in 2015. The goal was to create a so-called "hyperboloid" in oak and the result is a sculptural coffee table that combines the laws of mathematics, natural materials and aesthetics. Skilled Danish carpenters ensure that all 48 pieces of wood are produced and assembled with great precision to create the beautiful visual effect of the wood winding around itself.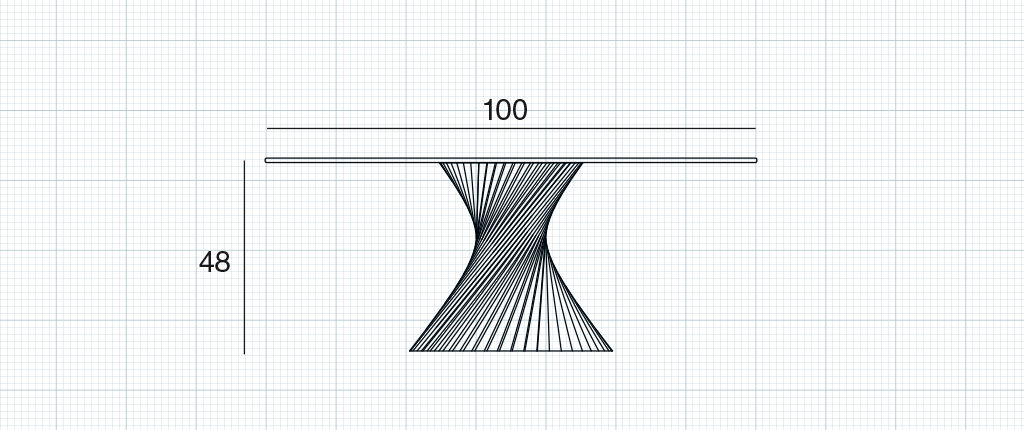 Materials
Solid oak / tempered glass
Dimensions (W x D x H)
D100 x 48 cm.
Production
Manufactured in Denmark
Production time
2 weeks + delivery
The beautiful 8 mm tempered glass top in Ø100 cm floats elegantly on top of the wooden base, giving the table a light and airy look.
The HYPERBEL coffee table compliments any style, and with its sculptural silhouette, it will be the centre of your interior design.
VIA Copenhagen offers HYPERBEL as a coffee table in FSC-labelled oak in both smoked oak, natural oak and white-pigmented oak – with a glass top in clear or bronze.
Wood finishes and glass tops can be freely combined.