VIA OVAL 90 coffee table
VIA OVAL 90 is a large coffee table that is extremely well suited as a stand-alone coffee table or as the perfect companion of a supplementary VIA coffee table.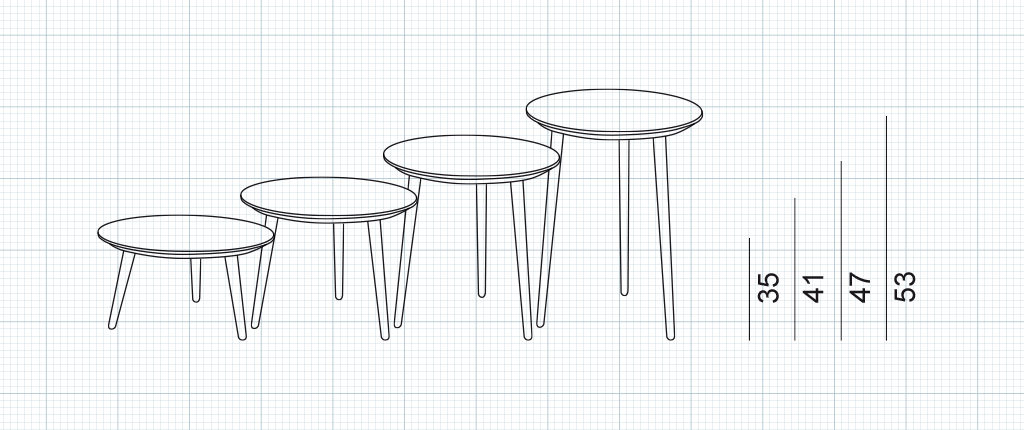 Materials
Solid oak, possibly combined with laminate or linoleum.
Dimensions (W x D x H)
90 x 70 x 35 / 41 / 47 / 53 cm.
Production
Manufactured in Denmark
Production time
4-6 weeks + delivery
The shape is what is known within mathematics as an egg-oval and, as is usual for natural shapes, it automatically appeals to our sense of aesthetics.
With its simple Nordic expression and many choices, VIA OVAL suits most interiors, either as a perfect complement or as a necessary contrast.
VIA OVAL 90 works well on its own but handles the journey with its owners even better when accompanied by a smaller VIA table.