OTTO stool
OTTO stool is the smallest member of the VIA family, but has turned out to be out most versatile product. Stool, nightstand, footstool or children's stool, a rose by any other name.. However, OTTO is unique and could easily become an indispensable part of a busy life with children, guests and getting things from the top shelf.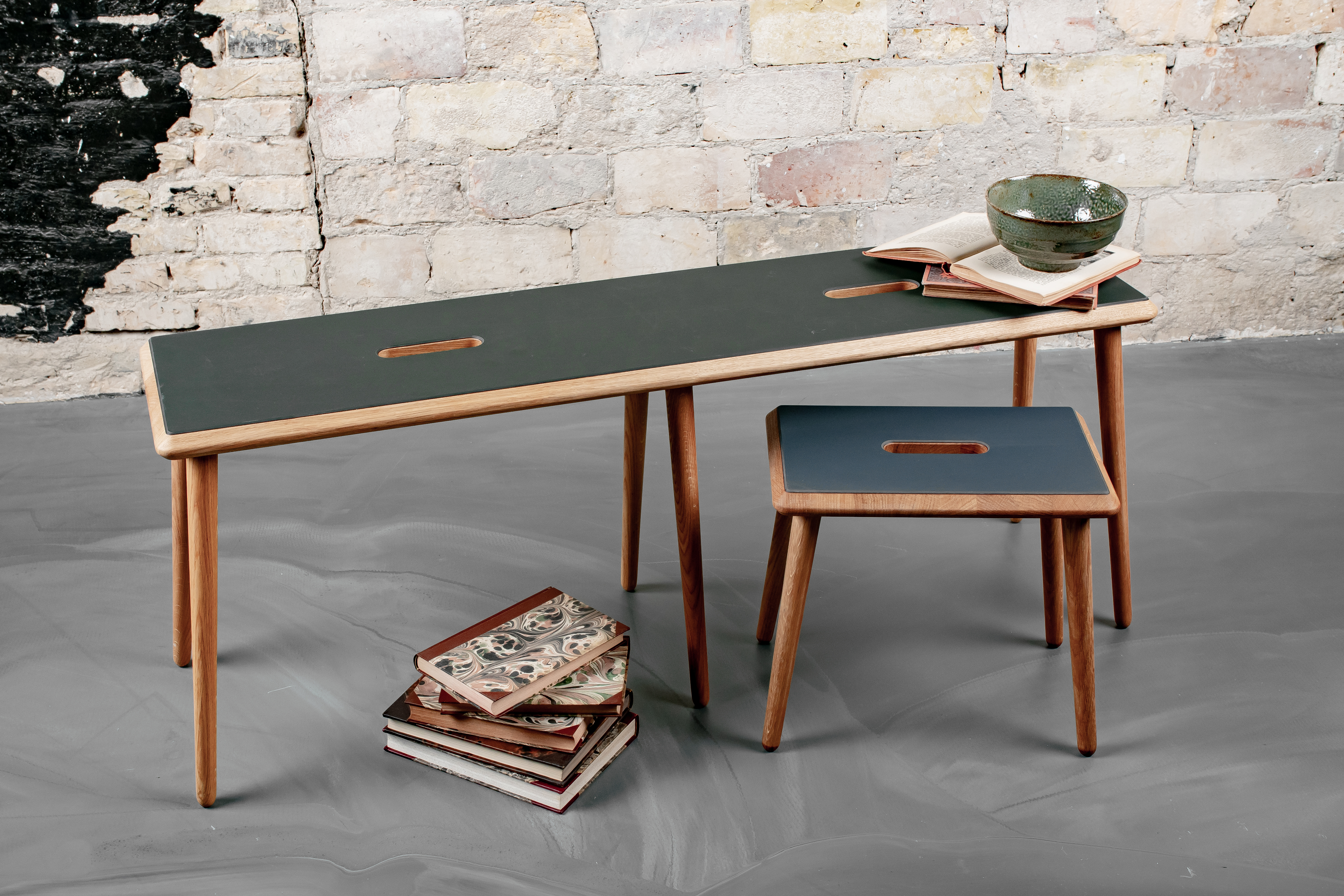 Materials
Solid oak, possibly combined with laminate or linoleum.
Dimensions (W x D x H)
25 x 39 x 19 / 35 / 41 / 47 cm.
Production
Manufactured in Denmark
Production time
4-6 weeks + delivery
OTTO stool may be ordered in four different heights depending on need. If you start with a 19-cm stool for children, as the child grows, you can make separate orders for extra legs to accommodate the new needs.
The stool is made of solid oak with a beautifully formed edge and top in either solid oak, laminate or linoleum.
The central hand hole is a lovely joinery detail that fits the hand well when OTTO needs moving.