VIA SOLID COFFEE TABLE - ROUND 58
A small round coffee table in solid oak that is ideal as a side table, lamp table or as a perfect companion to a larger VIA coffee table. The optional heights make it possible to change the function of the table from a low coffee table to a high side or lamp table.
A popular size as it looks great on its own, but also fits in with the larger sizes in the VIA range.
With its simple Nordic design language, VIA SOLID ROUND can fit into most interiors, either as a perfect complement or as a necessary contrast.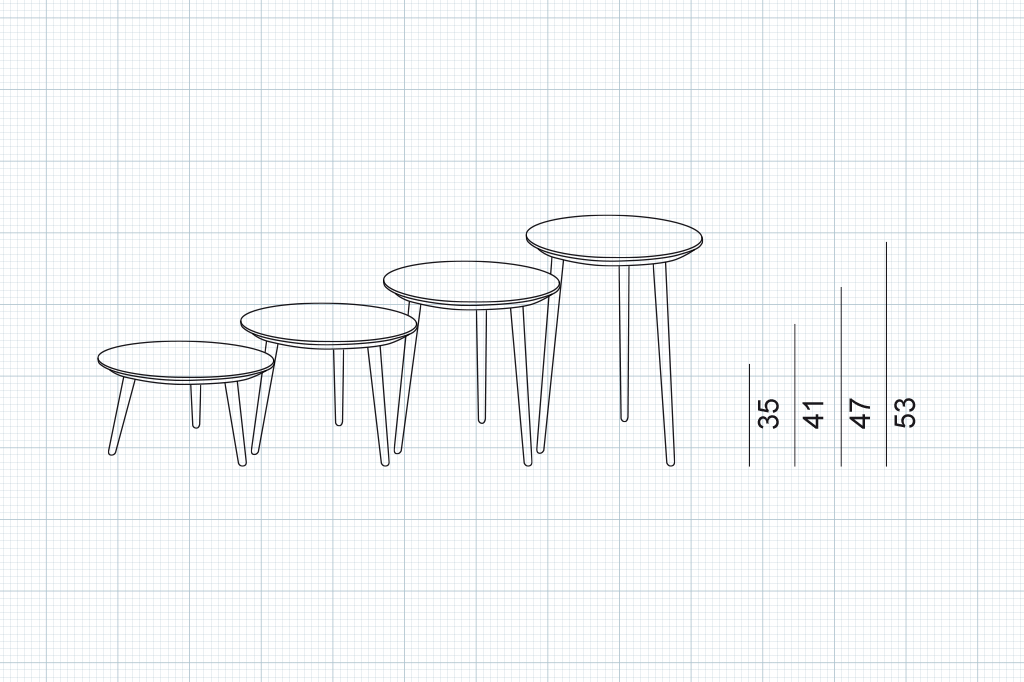 Dimensions (W x D x H)
Ø58 x - x 35 / 41 / 47 / 53 cm.
Production
Manufactured in Denmark
Production time
4-6 weeks + delivery