TWE LOW 120 TV-stand / sideboard
TWE LOW 120 is a low oak sideboard with sliding doors in either oak, linoleum or laminate. This sideboard is a super, small TV-stand for your living room or for a general storage purposes.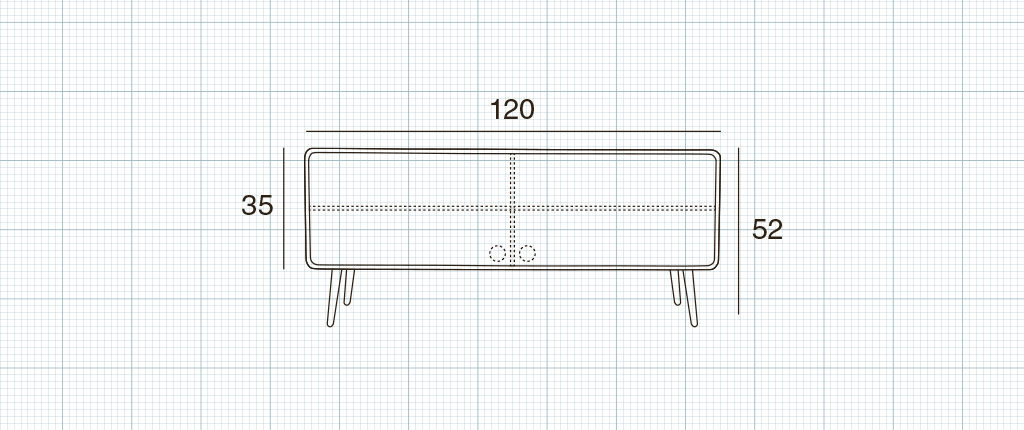 Materials
"Body in oak veneer. Corners in solid oak.
Sliding doors in veneer, laminate or linoleum."
Dimensions (W x D x H)
120 x 35 x 52 cm.
Production
Manufactured in Denmark
Production time
4-6 weeks + delivery
The expression is retro with a "twist" and the many options for the finish of the sliding doors lend you the opportunity to create your very own look that goes well with the rest of your décor.
The characteristic round corners that characterise TWE are made of solid oak, and the rest of the body of the sideboard is made of veneered oak. The large veneered surfaces give a calmer expression and at the same time recall classic Danish furniture art from the 1960s.
The TWE 120 comes with cable holes in the back panel and two height-adjustable shelves.