VIA PEAR 82 coffee table
VIA PEAR 82 is a medium-sized coffee table that is extremely well suited as a stand-alone coffee table or as the perfect companion of a supplementary VIA coffee table.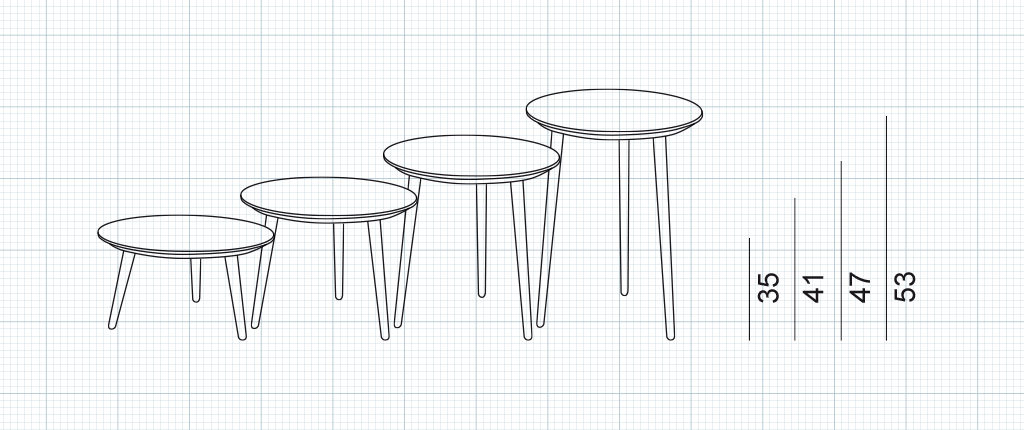 Materials
Solid oak, possibly combined with laminate or linoleum.
Dimensions (W x D x H)
82 x 58 x 35 / 41 / 47 / 53 cm.
Production
Manufactured in Denmark
Production time
4-6 weeks + delivery
As the name implies, the inspiration for the slightly atypical shape was a pear and, over time, this organic shape has become something of a signature of the entire VIA table range.
With its simple Nordic expression and many choices, VIA PEAR suits most interiors, either as a perfect complement or as a necessary contrast.
VIA PEAR 82 works well on its own but does even better when accompanied by another VIA table.