VIA ELLIPSE 120 coffee table
VIA ELLIPSE 120 is a large, elongated coffee table that is extremely well suited as a stand-alone coffee table, especially in a slightly larger sofa arrangement.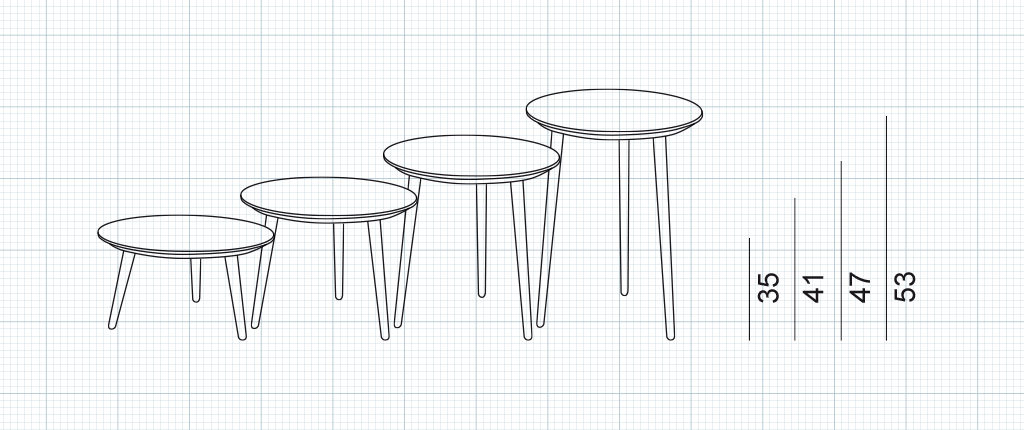 Materials
Solid oak, possibly combined with laminate or linoleum.
Dimensions (W x D x H)
120 x 60 x 35 / 41 / 47 / 53 cm.
Production
Manufactured in Denmark
Production time
4-6 weeks + delivery
The classic elliptic shape of the coffee table dates back to the classical Antiquity when many philosophers and mathematicians derived the now well-known shape based on a simple conic section.
With its simple Nordic expression and many choices, VIA ELLIPSE suits most interiors, either as a perfect complement or as a necessary contrast.
VIA ELLIPSE 120 works well as the centre of the living room decor and can invite to gather both the family and the other living room furniture.