OTTO 150 bench
The two hand holes in the seat are a lovely joinery detail that fit the hands well when OTTO needs moving.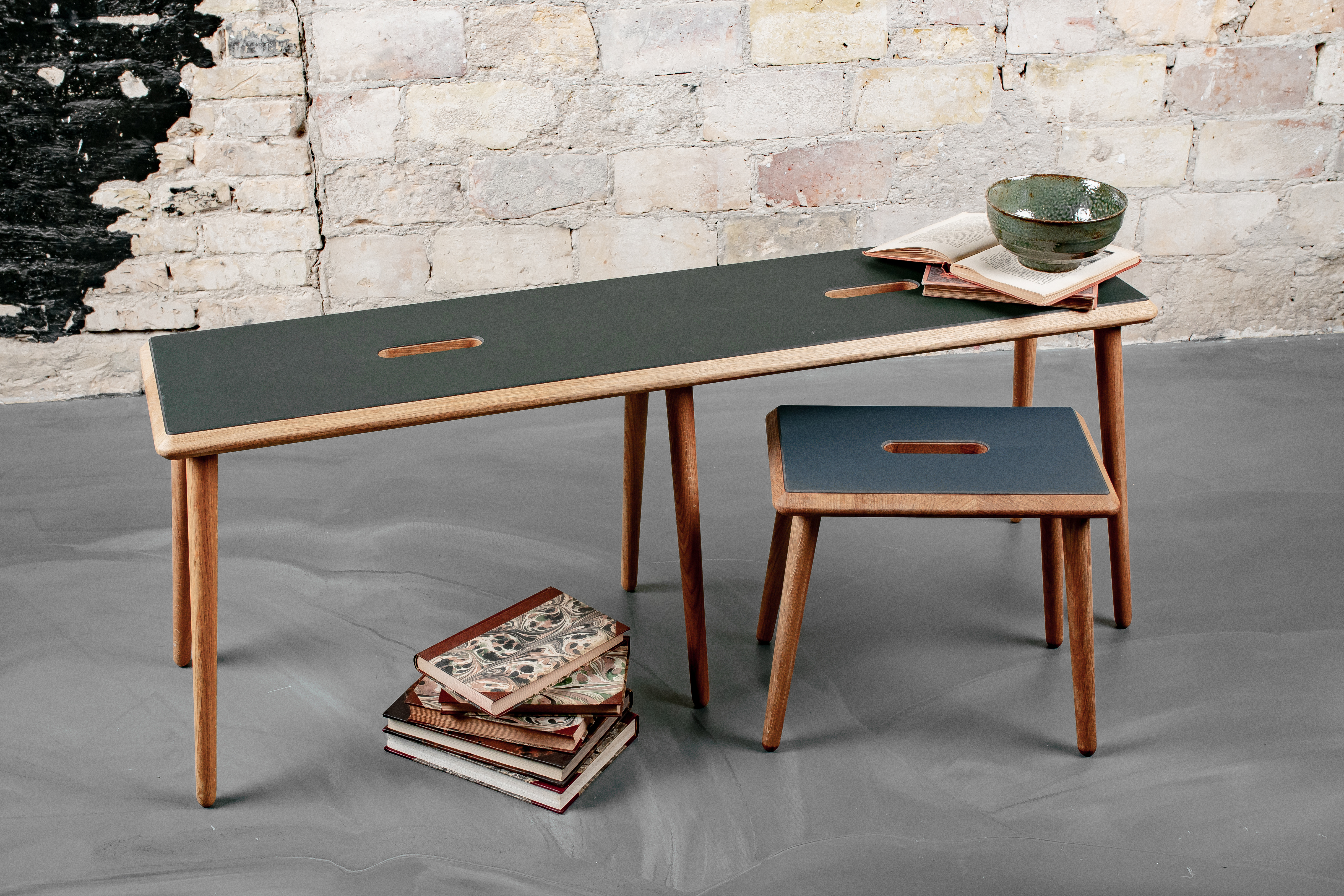 Materials
Solid oak, possibly combined with laminate or linoleum.
Dimensions (W x D x H)
150 x 30 x 41 / 47 cm.
Production
Manufactured in Denmark
Production time
4-6 weeks + delivery
Like the rest of the OTTO family, the OTTO bench grew from the original OTTO stool. The bench can be used in the hallway, the bedroom, at the dining table or wherever the need for extra seating arises.
The OTTO bench has an incredibly light expression while the six legs lend it great stability.
The bench is made of solid oak with a beautifully formed edge and top in either solid oak, laminate or linoleum.