OTTO bar stool
The central hand hole is a lovely joinery detail that fits the hand well when OTTO needs moving.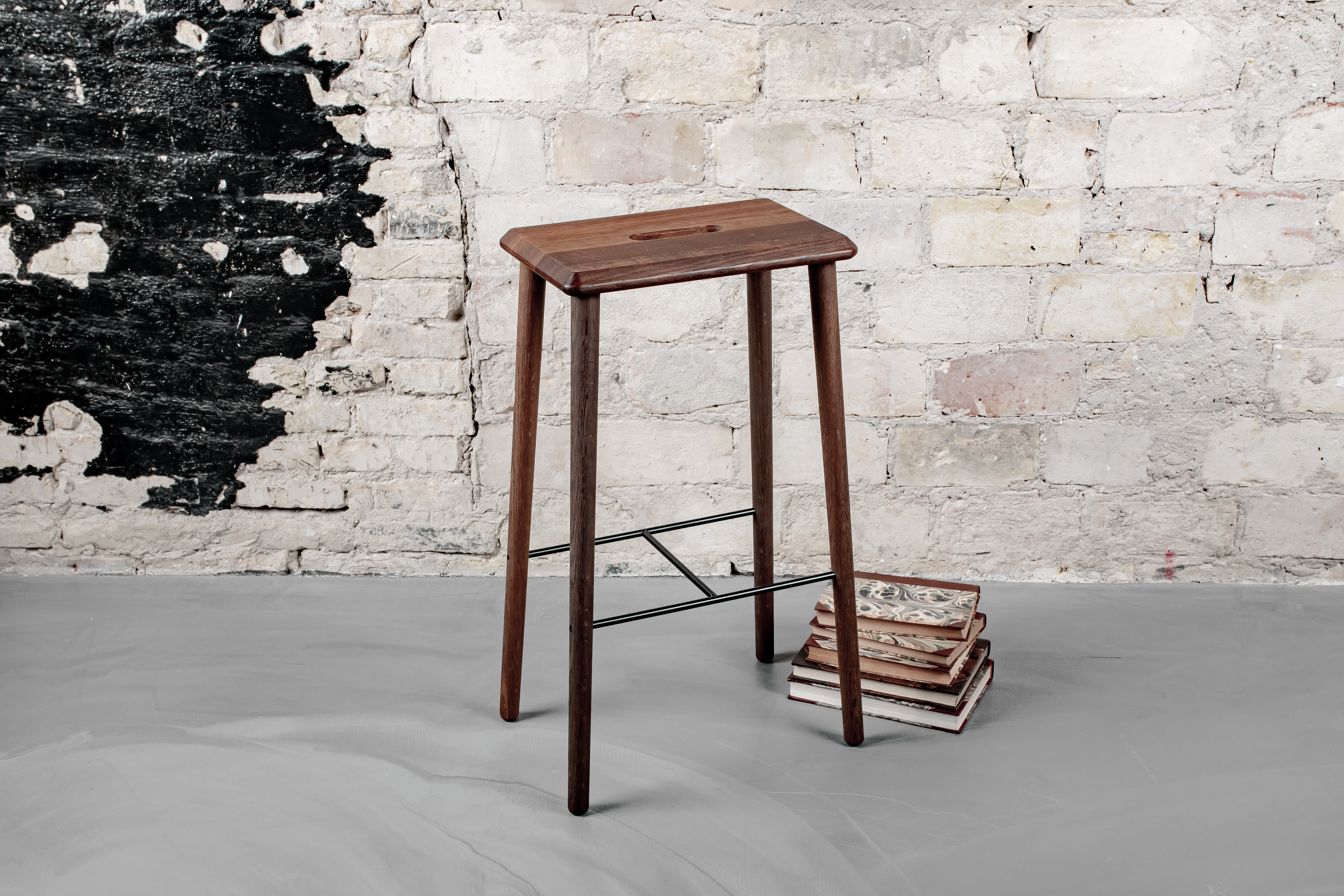 Materials
Solid oak, possibly combined with laminate or linoleum.
Dimensions (W x D x H)
25 x 39 x 74 cm.
Production
Manufactured in Denmark
Production time
4-6 weeks + delivery
Like the rest of the OTTO family, the OTTO BAR STOOL grew from the original OTTO stool. We thought it obvious to offer OTTO as a bar stool for the restaurant bar, the bar table at the company or as a beautiful supplement to the open kitchen at home. OTTO is made of solid oak with a beautifully formed edge and top in either solid oak, laminate or linoleum.
The OTTO BAR STOOL comes with a crossover leg support in black, powder-coated steel