EAT SQUARE 90 without extension
EAT SQUARE 90 (without extension) is a small dining table which is well suited for small flats, in the kitchen or where there is otherwise little space. It could also be ideal as a classic games table if a top surface in dark-green linoleum is chosen.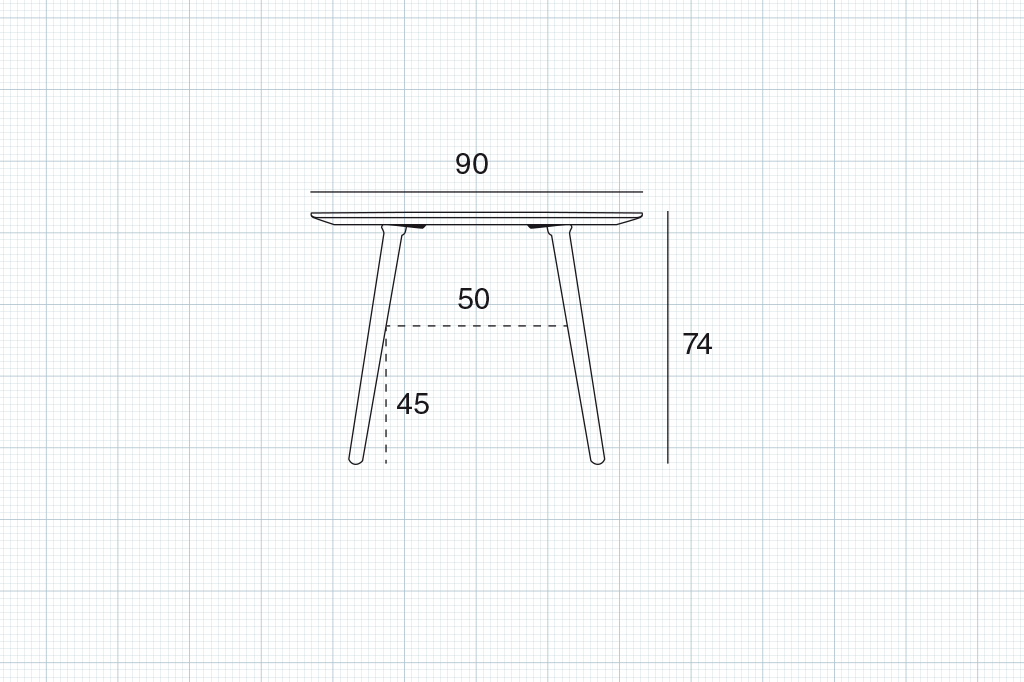 Materials
Solid oak, possibly combined with laminate or linoleum.
Dimensions (W x D x H)
90 x 90 x 74 cm.
Production
Manufactured in Denmark
Production time
4-6 weeks + delivery
The table is made of continuous, solid-oak laminboard and can also be selected with a linoleum or laminate top. Regardless of the choice, the solid wooden edge will always appear soft and in nice contrast to or beautifully matched with the top.
The light and Nordic legs are also made of solid oak and are turned from one single piece so as to avoid joints in the wood on the legs.
EAT SQUARE looks light, can be matched with many different types of dining chairs and is able to withstand everyday use.
The legs are positioned so that they point towards the rounded corners of the table which provides ample space for wide dining chairs with armrests.