EAT RECT 160 dining table without extension
EAT RECTANGULAR 160 (without extension, but with the option to purchase end extension plates later) is a large, rectangular dining table which is well suited for more elongated dining rooms or a large kitchen living room. This table will truly define the character of a room and be a natural gathering place for the whole family.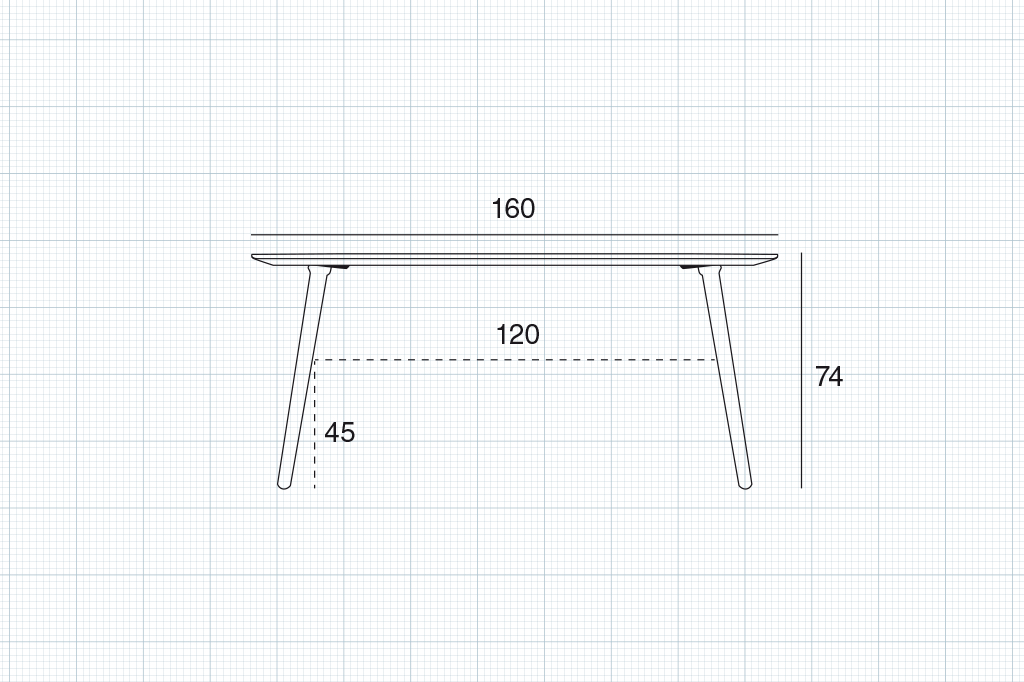 Materials
Solid oak, possibly combined with laminate or linoleum.
Dimensions (W x D x H)
160 x 100 x 74 cm.
Production
Manufactured in Denmark
Production time
4-6 weeks + delivery
The table is made of continuous, solid-oak laminboard which traverses the entire length of the table and can also be selected with a linoleum or laminate top. Regardless of the choice, the solid wooden edge will always appear soft and in nice contrast to or beautifully matched with the top.
The light and Nordic legs are also made of solid oak and are turned from one single piece so as to avoid joints in the wood on the legs.
EAT RECTANGULAR looks light, can be matched with many different types of dining chairs and is able to withstand everyday use.