BOOMERANG BOW 120 desk
Usually, a desk means leads from either a computer, a charger or a lamp and we have, thus, added a cable hole which is finished in the same way as the rest of the table, namely in solid oak. It is possible to choose different locations of the cable hole (Ø5 cm).
This desk is made with a contour which adds something aesthetic to the table while also providing increased arm support for users who have to sit and work at the table a lot. As one of the few furniture manufacturers, we can give the desk a contour while maintaining the massive edge.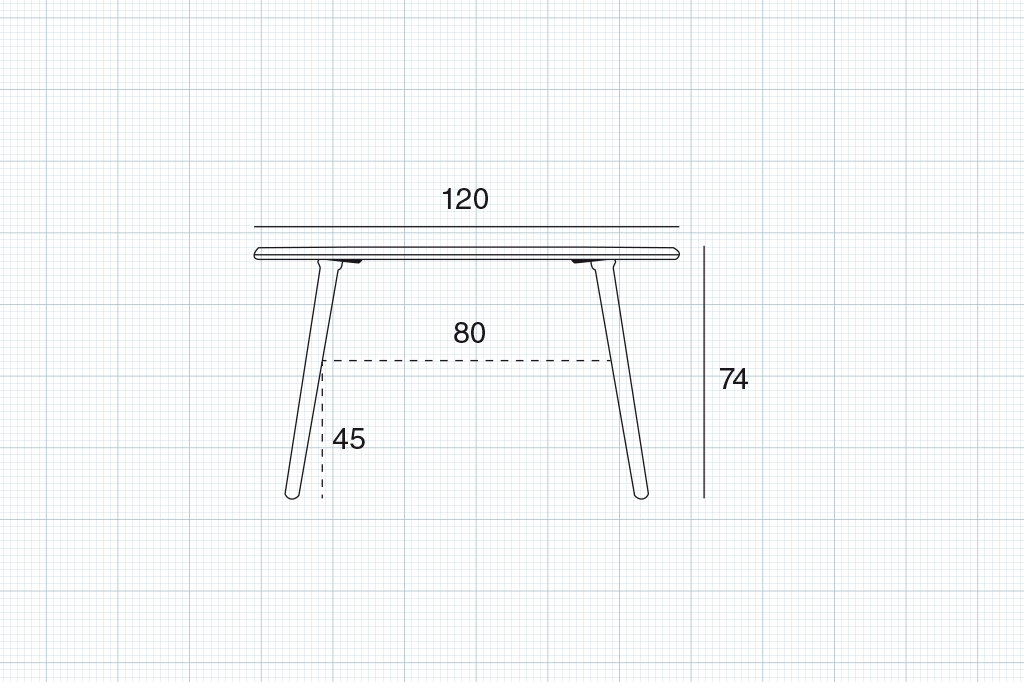 Materials
Solid oak, possibly combined with laminate or linoleum.
Dimensions (W x D x H)
60 x 120 x 74 cm.
Production
Manufactured in Denmark
Production time
4-6 weeks + delivery
BOOMERANG BOW 60X120 is a desk that will look good in both the living room, in the home office or in the child's room.
Its light expression which is spiced up with beautiful details and materialistic honesty contributes to the BOOMERANG table being a part of the décor of your home without looking like a boring workplace but, rather, like a unique and inviting place for immersion.
The main attraction of the table is the profile of the edge which is shaped like a boomerang as we know it from ancient Australian traditions.
The edge nicely frames this solid oak table and the transition from edge to top is silky soft for that optimum "Feel Good" feeling when touched.
A solid edge also means a much longer life as, in the event of damage, the edge can always be repaired.